Results and Sharing Information
All data from The PRIDE Study will be presented in aggregate (grouped). No data on any single study participant will ever be presented (see our FAQ for more information).
Our goal is to make The PRIDE Study results and findings available to you, the LGBTQ community, health care professionals, policy-makers, and those interested in improving health for LGBTQ individuals. The more we share, the more we know and learn. We will only share information in a way that maintains your privacy and confidentiality.
As the study progresses, check the resources page for results from The PRIDE Study and LGBTQ health information.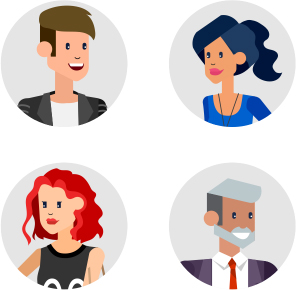 Our Impact
Each and every participant in The PRIDE Study makes an impact. The more people that take PRIDE, the more we learn and the greater our impact becomes.
We are building a foundation for ongoing learning about how identity influences health.
Initial results are expected approximately one year from the study start. But our learning will continue to grow and strengthen over the lifetime of the study.
Check back as the study progresses for more information on its impact.